Helping recent-grads define and kick-start their career
Pursue a career, not a job
A Bachelors degree is the new high-school diploma.
As studies show, over half of the 34% of Americans with a degree enter careers not directly related to their major.
Campus career centers, job fairs, internships, these are all great resources for those who know what they want to do. But what about those who are unsure or have a change of heart?
Looking for guidance? Click here to learn more.
Matching financial freedom with your interests
Pursuing one's passions full-time doesn't result in financial indepedence for most jr to mid-level professional.
You shouldn't have to sacrifice your personal life for an opportunity you're not in love with. We strive to match you with stimulating opportunities allowing for a lifestyle you love.
"I graduated in '16 with a degree in communications. I spent 6 months working part-time, while looking for my big break. GuidedGraduate changed the approach to my search and outcome of interviews. 1 year later, I've learned more than 4 years at school collectively, working at a company I love, earning more than I would ever have expected at this age. No way I'd be here today without GuidedGraduate."
Aaron Reynolds Emporium Presents
[fa icon="quote-right"]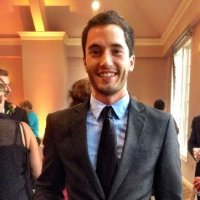 I'm actively applying, where are all the offers?
What differentiates us from a recruiting agency?
Unlike a recruiting agency, we work for you, not the client.
Our goal is to provide you, our clients, with a one-of-a-kind service customized to the unique needs of seniors and recent grads wrestling with the biggest decision of their lives.
Finally, a service catering to individuals transitioning from the dorm room to the board room.